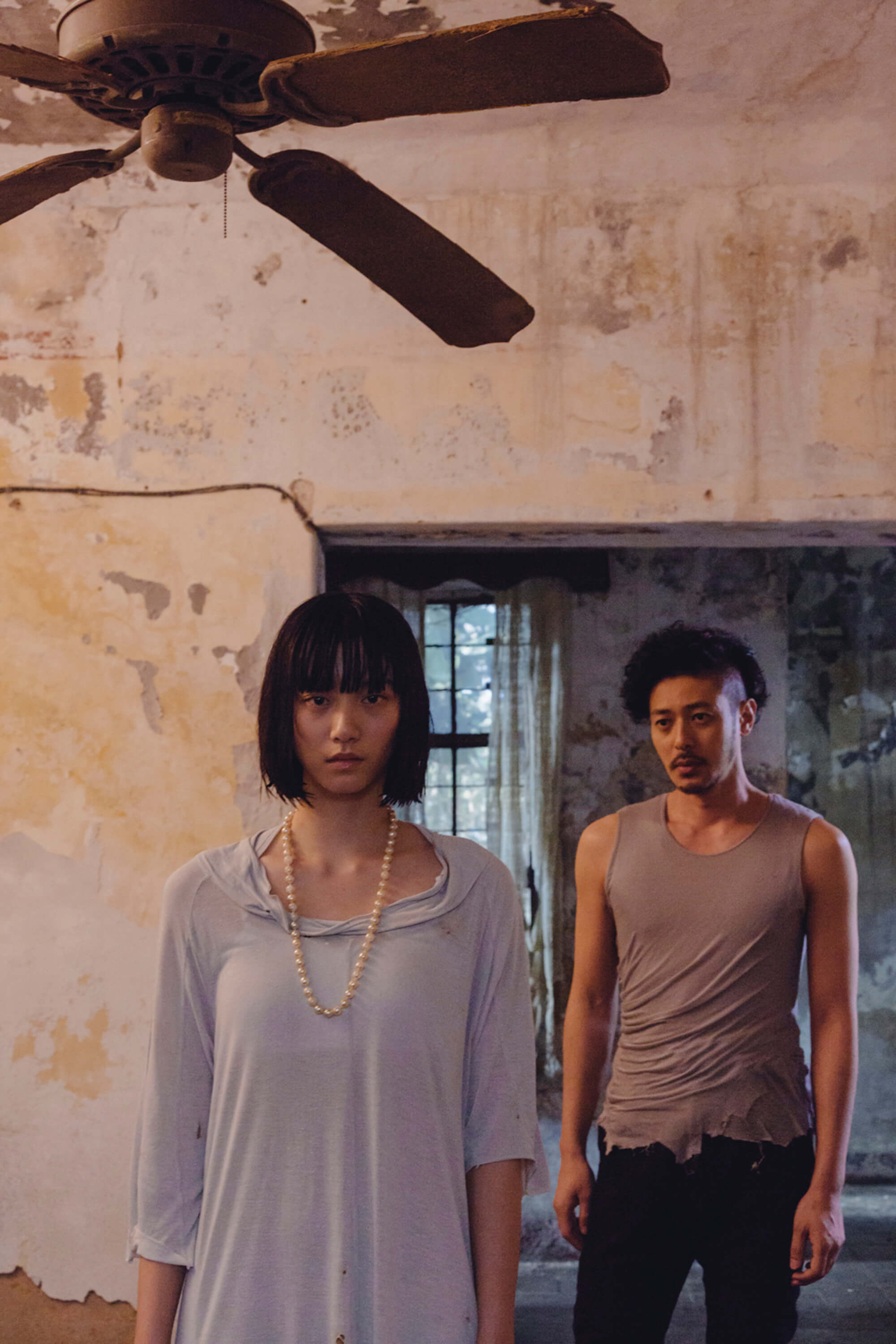 Release in Winter 2018
The White Girl
A tropical-noir love story in the last fishing village of Hong Kong.
The White Girl is allergic to the sun, with skin so white that the villagers treat her
like a ghost. Her only friend is street kid Ho Zai, who dreams of striking it rich with useless
machines and an oyster farm that refuses to grow pearls. By the sea cave,
they meet Sakamoto, a mysterious ar?st who is running away from a life of fame and
fortune to the nearby Ruins.
CAST

Joe Odagiri
Angela Yuen
Jeff Yiu
Tony Wu

STAFF

Director: Jenny Suen
Co-Director: Christopher Doyle
Writer: Jenny Suen, Christopher Doyle
Cinematography: Christopher Doyle