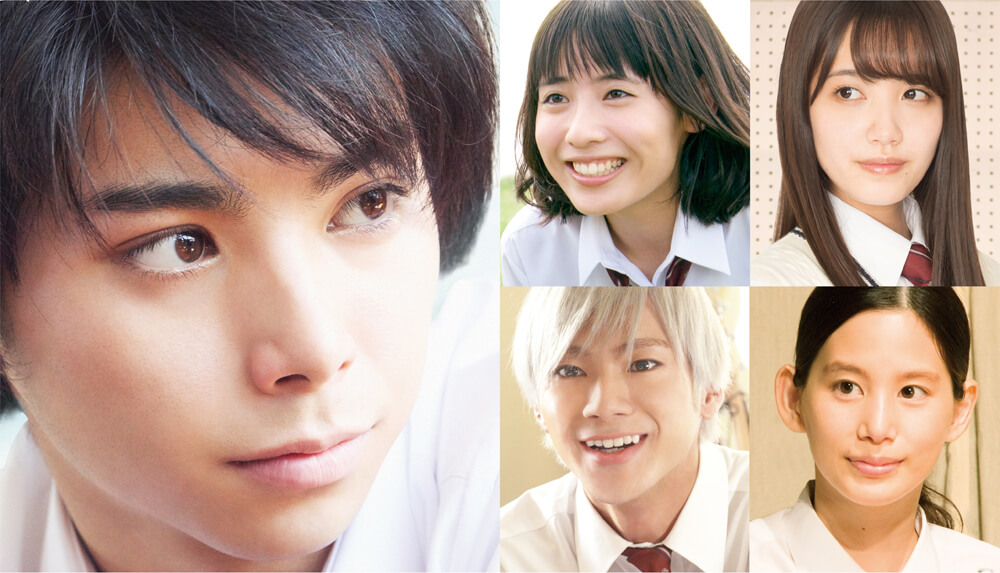 Released in September 2017
Second Summer, Never See You Again
Traveling beyond time and space, his second summer now begins to keep a smile on her face....
Satoshi and Rin, senior high school students, decide to play in a band at the school
fes?val. But soon a?er they had a successful gig, Rin becomes hospitalized with
a terminal illness. Satoshi tells his feeling for her right before Rin dies but she rejects
him. Satoshi realizes and regrets that he has hurt Rin although she didn't have much
?me le?. But all of a sudden, he slips back in in ?me to 6 months ago where he had
met Rin for the first ?me…Satoshi's second summer has just begun.
CAST

Nijiro Murakami
Madoka Yoshida
Yuki Yamada
Rena Kato (AKB48)
Mana Kinjo
Manami Honjo

STAFF

Director: Kenji Nakanishi
Writer: Yasuo Hasegawa
Original novel by Hirotaka Akagi