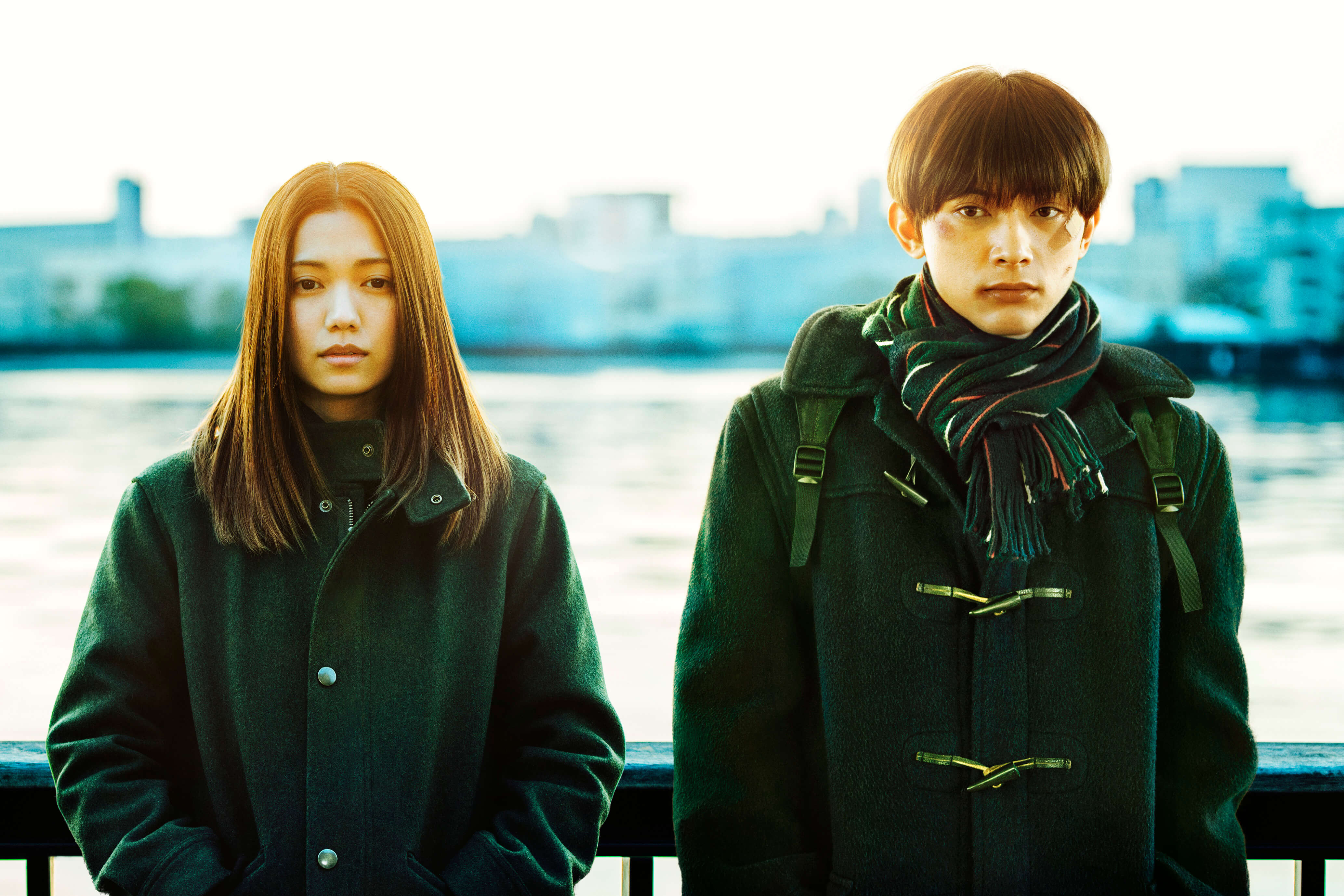 Released in February 2018
River's Edge
The lives of high school students in the early 90s vividly come back after twenty years....
There's a river, wide and slowly drying out. On the growing island of the river,
bullying-vic?m Yamada finds a decaying corpse. Kozue, a bulimic model, loved this
corpse. Both of them open their hearts only to the honest and 'cute' Haruna.
Relentlessly bullying Yamada is Haruna's ex-boyfriend Kannonzaki. Kanna is in love
with Yamada, but is used as a camouflage to hide he's gay. And there is Haruna's
friend Rumi, who is pregnant, not knowing who the father is. It is a realis?c story
which tells the mingled feelings of teenagers, who are not yet determined if they
should follow their love, body or feeling and and tell it straight as it is.
CAST

Fumi Nikaidou
Ryo Yoshizawa
SUMIRE
Aoi Morikawa

STAFF

Director: Isao Yukisada
Writer: Misaki Setoyama
Original comic by Kyoko Okazaki "Helter Skelter "