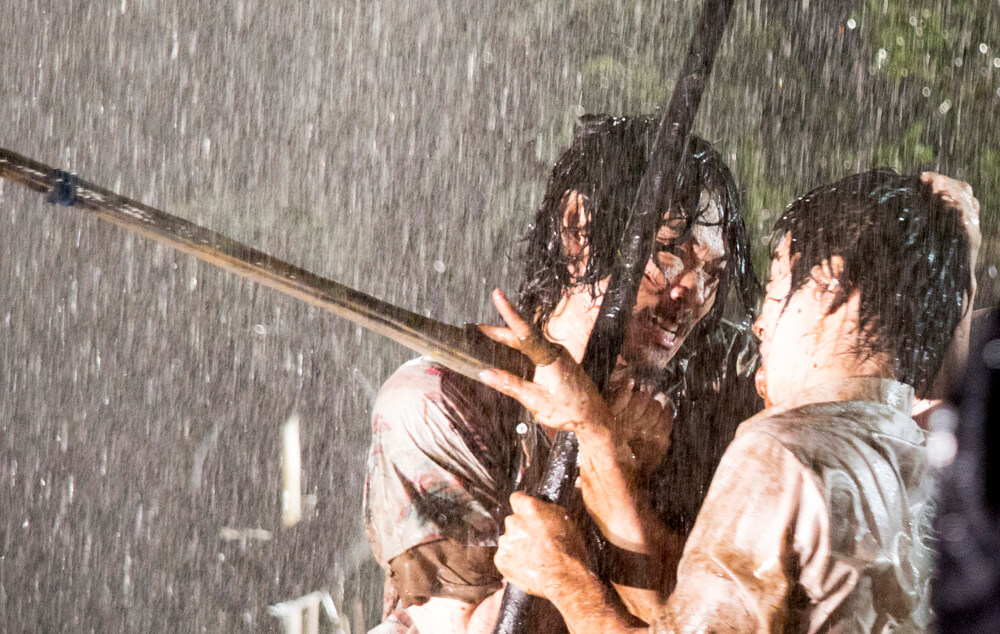 Released in June 2017
Mukoku
Destruction or salvation?
Kengo has a great skill in Kendo but he quits a?er a tragic incident and now works
as a security guard, spending his days drinking. One day, he encounters a high school
student Toru, who has a natural high ability in Kendo and mee?ng Toru evokes his
figh?ng spirit. They start devo?ng themselves to grow up as a fencer and human.
And soon, they are des?ned for a fatal ba?le….
CAST

Go Ayano
Nijiro Murakami
Atsuko Maeda
Akira Emoto
Kaoru Kobayashi

STAFF

Director: Kazuyoshi Kumakiri
Writer: Ryo Takada
Original novel by Shu Fujisawa