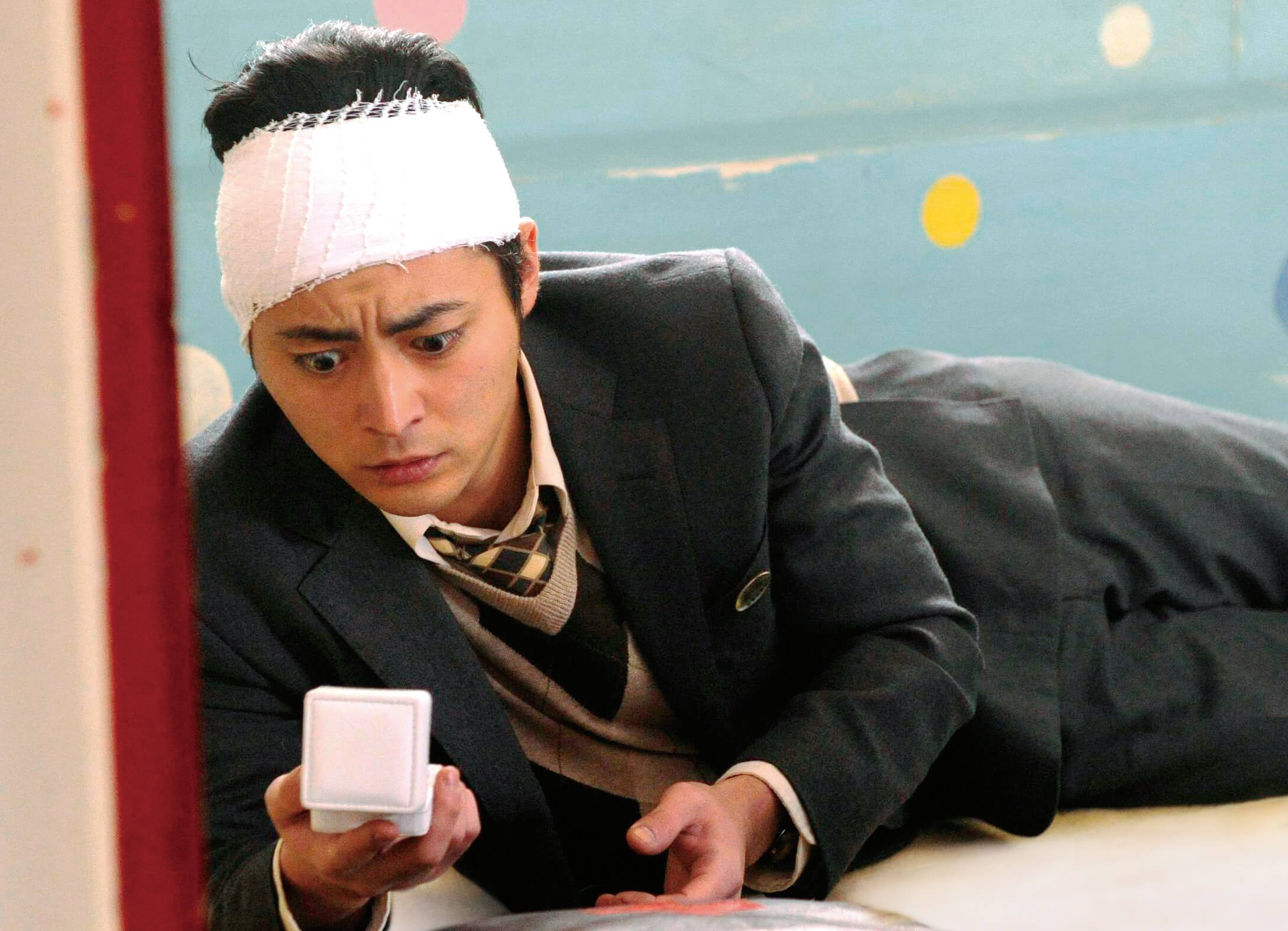 DVD Now on Sale
Looking for a True Fiancee
One engagement ring and three brides-to-be: Who to marry?
Teruhiko (Takayuki Yamada) is a medical box salesman at Akafuji Medical Co. At a skating rink where he vi sits for business, he falls to the ice and is knocked unconscious. When he is pulled back to consciousness, he is in the hospital and realizes that he lost his bag. He goes back to the skating rink and find it. However, there is an engagement ring in the bag, which he never remembers buying it.


The following day, Teruhiko gets to work where he finds the first candidate for his fiancee, Chie (Manami Konishi). Chie is a research associate at the company who is beautiful and intelligent. As he goes out to visit his clients, he finds the second candidate at a club, Megumi (Yoko Maki) who is young and sweet. Finally, in the park on his way back to the company, he meets the third candidate, a personal client Wakako (Chizuru Ikewaki) who is eccentric and shy. He doesn't remember all three, but he realizes that he has been dating them by the way they treat him. Who is his true fiancee?

CAST

Takayuki Yamada
Manami Konishi
Yoko Maki
Chizuru Ikewaki
Fumi Nikaido

STAFF

Directed & Written by Yuki Iwata
Original Novel by Takmi Itoh